Everybody, well almost everybody, loves Christmas music. Whether we listen to it on the radio or on our iPod or have a collection of Christmas songs on CD's or, God forbid, cassettes, most of us have our favorites.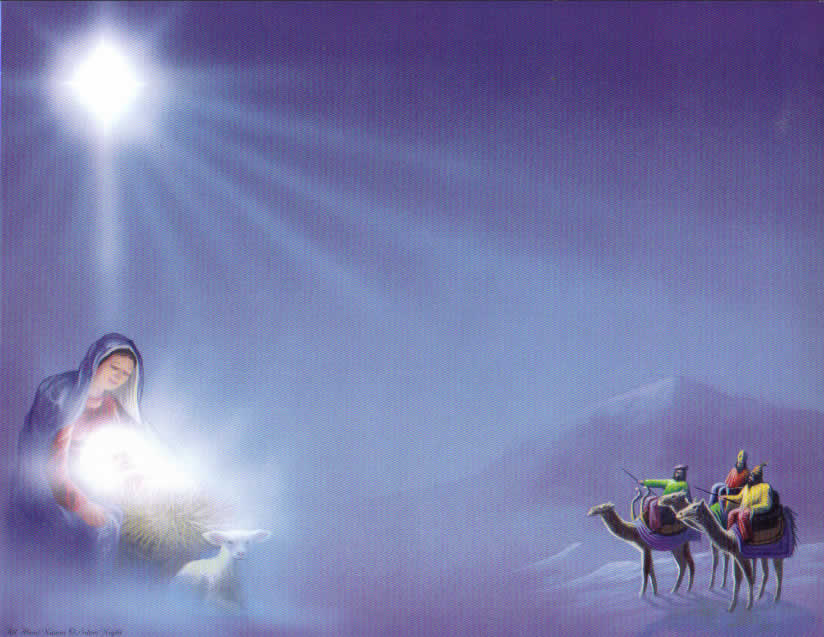 One song that you'll undoubtedly hear this Christmas season is "Silent Night." Here are a few lines:
"Silent night, holy night!
All is calm, all is bright...
Holy infant so tender and mild,
Sleep in heavenly peace...
Radiant beams from Thy holy face
..."
It's a traditional song that seems to bring peace to the soul. I admire this song in many ways, however, I sometimes wonder if this song was really written in Hollywood.
Silent night? All is calm? All is bright? Radiant beams from Jesus' face?
I know some of you have now labeled me a heretic but think about it- the song makes Jesus' birth so (picture) "perfect."
The Bible do say that Jesus was perfect in that He had no sin and His nature was pure and holy. It does not say, however, that he was perfect in every single area of life. Surely even Jesus missed a goal while playing ball or spilled a cup of juice at the dinner table!
I don't mean to sound sacrilegious . I just want to us to see the reality of the night in which Jesus was born. The song is half right- it was a holy night, but I doubt that it was silent at all.
After all, they were in a manger filled with animals, and Mary was giving birth to a baby who was crying, and there were surprise visits (from wise men and shepherds).
I believe, for Joseph, Mary, and Jesus, the very first Christmas was not silent. No, I think it was probably noisy, crowded, and stressful.
However, in the midst of the commotion there was peace, and joy, and holiness, and serenity. There was something special about the night, for God was giving a Gift, His Son, Jesus, to the world. He was showing the most perfect and ultimate display of love.
You see, the gift of Love can take what is stressful, painful, noisy, and difficult and transform it to be peaceful, joyful, and triumphant. That is the story of the first Christmas, and it should be our story each Christmas, too.
As we celebrate God's gift of Love to us, let's share Love with others? In the midst of the Christmas chaos, let us bring the Christmas love, joy, and peace.
Continue to rejoice in God's Love and His Gift this Christmas season.
Celebrating the Birth of the Savior Together,
Justin